Ji-Move has recently released their newest Electric Bicycle in town, the Ji-Move MC! 
Ji-Move is currently one of the fastest-growing electric bicycle manufacturers in China. Ji-Move E-Bikes are known for providing the right combination of power, performance, dependability, and uncomplicated technology. 
With all that in mind, the expectations for their Ji-Move MC Electric Bicycle has been set very high. The real question is, did they meet our expectations?
Size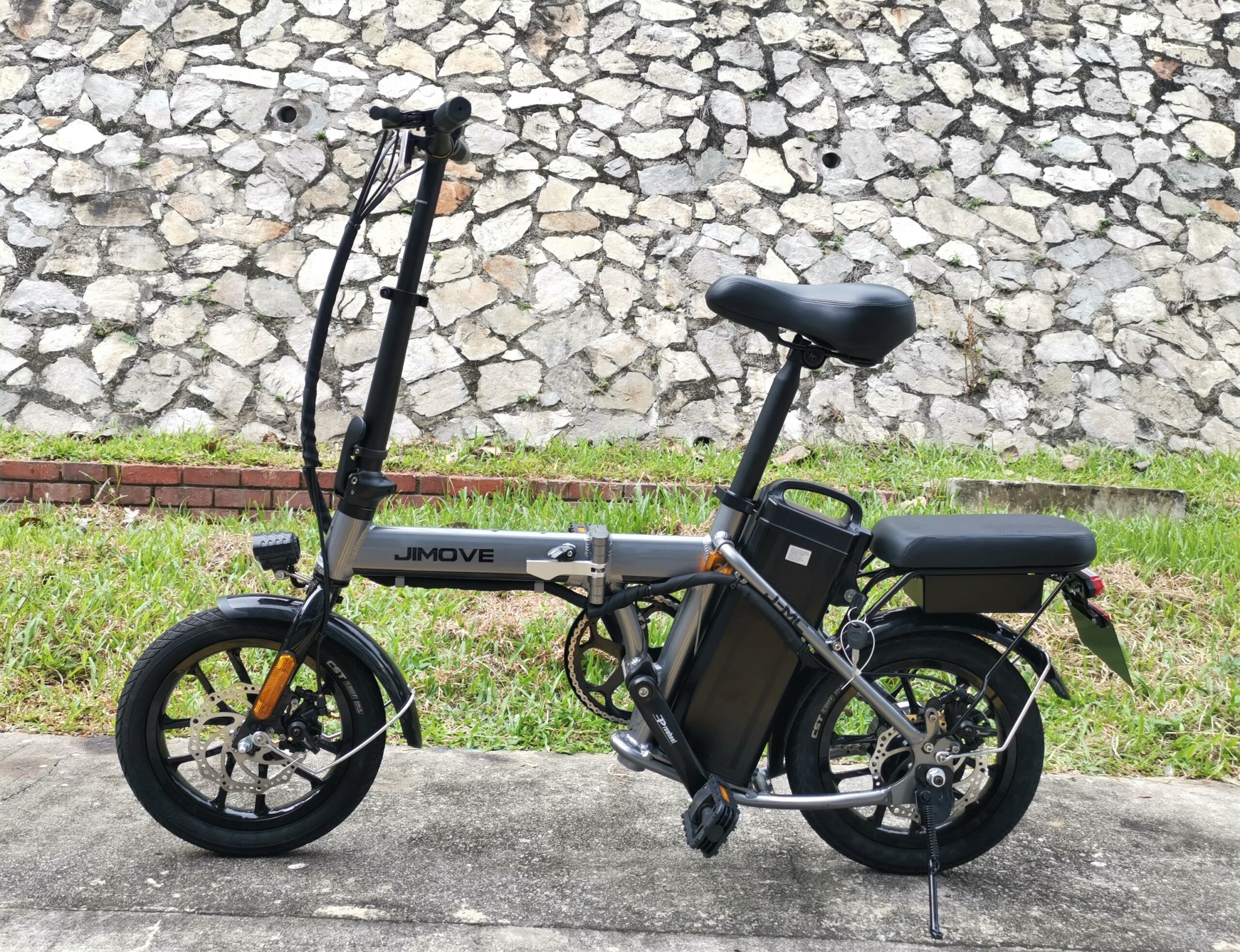 This 129cm x 97cm x 51cm E-Bike can be folded to 75cm x 65cm x 43cm which is pretty much almost half of its original size. 
Best part about this feature is that you are able to bring it onboard the public transportations such as the MRT, LRT and Bus! The folded size of the Ji-Move MC fits Land Transport Authority's requirements of 120cm by 70cm by 40cm for foldable bicycles/personal mobility devices.
If you have a car, don't worry because you can put this into your car's boot as well!
Weight
LTA-approved E-Bikes has to weigh a maximum of 20kg, and the Ji-Move MC is exactly at that weight. It's frame is made out of 6061 Aluminium which is known for its strength, workability, corrosion resistance and ease of joining. This immediately makes it the heaviest legal E-Bike in Singapore. 
It can hold a maximum load of 120kg, one of the heaviest one we have seen an E-Bike capable of holding. 
Tyres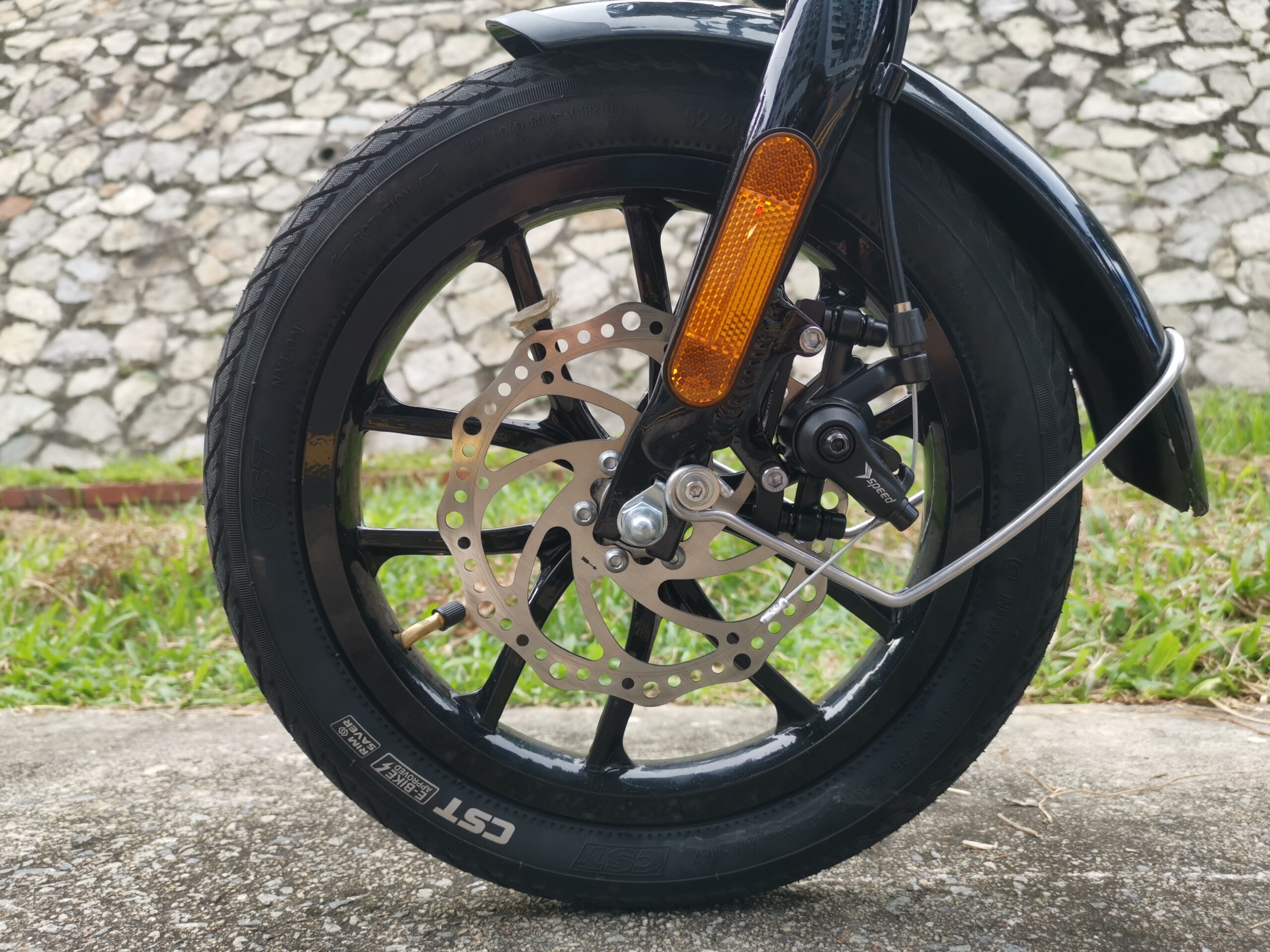 The 14" diameter and 1.95" wide E-Bike tyres are from a well-known tyre brand, Cheng Shin Tire (CST). CST's tyres are known for adhering to the most stringent international standards.
On top of that, the tyres are pneumatic which means that you will face lesser bumpy rides and enjoy a rather smooth experience.
Rear Seat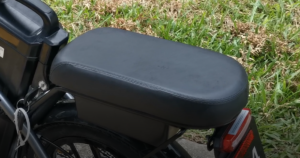 Unlike most E-Bikes where you have to fix a seat, the Ji-Move MC E-Bike comes with a built-in seat cushion. It is now possible for your pillion to be able to ride in comfort.
Battery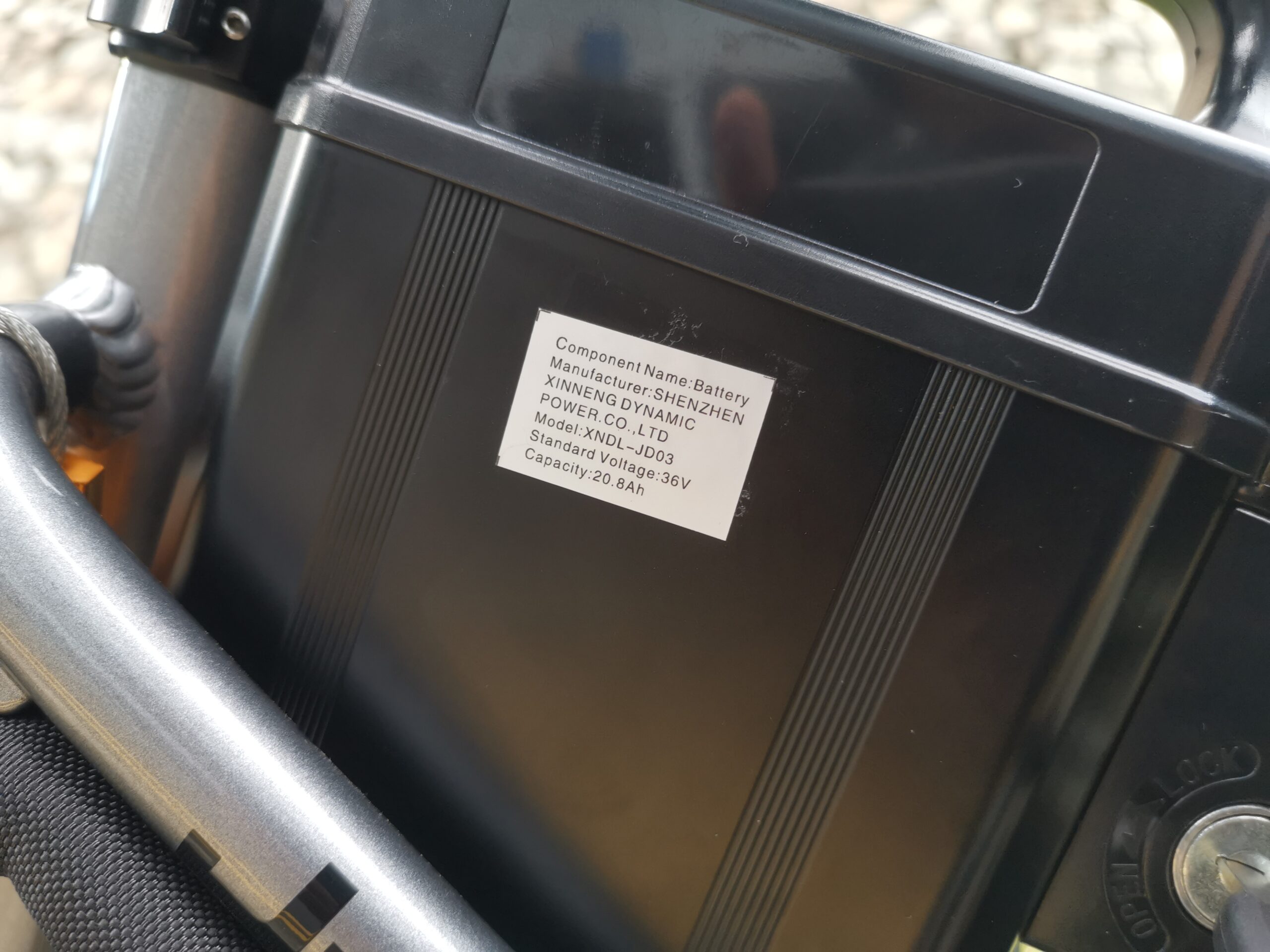 The Ji-Move MC has a battery capacity of 20.8AH, which is the largest on an E-Bike in the Singapore Market currently. 
The 18650 LG MH1 Grade A battery requires only one 6 – 8 hours charge to be able to travel an impressive distance of 100 – 120km! Though the duration of charge is the longest one we have seen for any E-Bike battery, it definitely makes sense for its huge battery capacity.
Special Features of the Battery
You thought that that is all there is to the battery? Well, no!
The battery is locked in with a keylock. This keylock would easily lock your battery in and if you unlock, you would be able to detach the battery pack as well! This feature makes replacements or charging a seamless process.
On top of that, the battery pack is also patented waterproof. This means that you are able to ride in light rain conditions without worrying too much regarding water entering the battery pack, causing a short circuit.
Next Best E-Bike?
The highlight would definitely be the impressive features found on the battery. We have never seen an E-Bike with such a powerful battery in Singapore. It is perfect for those who want their E-Bikes to last longer without any charge in between just so that they could experience the best performance of the E-Bike throughout the day!
It could indeed be the Next Best E-Bike. What do you think?
If you're interested in knowing more about the Ji-Move MC Electric Bicycle, you can visit our Facebook and drop us a DM for more enquiries!