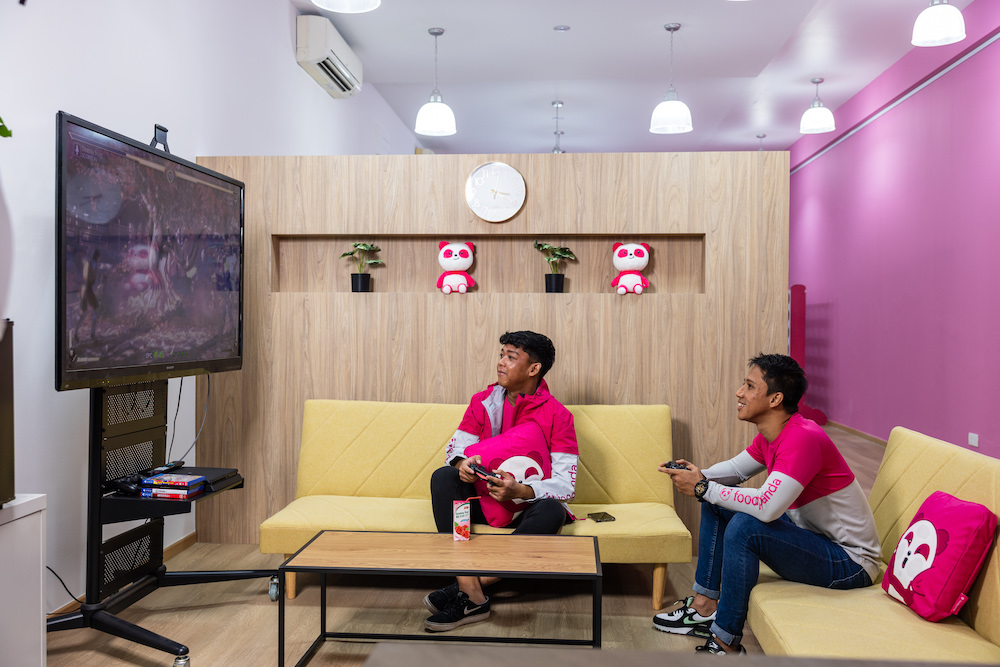 foodpanda Singapore has announced the launch of its new Rider Hub at Upper Circular Road, which supplements an existing one located along Upper Bukit Timah Road. The new hub offers a dedicated lounge space for food delivery partners to rest and relax in between shifts, with charging stations, beverages, and entertainment systems including a darts machine and game consoles.
The Rider Hub will also serve as a location for the onboarding of new delivery partners, collection of delivery equipment and replacement of old equipment. Delivery partners can also speak with area managers for in-person support on any rider-related matters. This initiative is part of foodpanda's efforts to better serve and support its delivery partners, as it continues to invest in their welfare.
In addition to its new Rider Hub, foodpanda Singapore has also expanded its suite of self-improvement courses on e-learning platform Gnowbe. The six new complementary courses cover topics such as financial literacy, job hunting, and language skills, and are available to all foodpanda delivery partners. The courses are broken down into bite-sized lessons that require about 15 minutes to complete, making it easy for delivery partners to fit them into their busy schedules. iPads with access to Gnowbe will also be available at the Rider Hub for delivery partners to use during their breaks.
Foodpanda has also enhanced protections for its delivery partners while they are on shift, with higher coverage for accidental death, medical expenses, and permanent total/partial disablement. Outside of their shift hours, delivery partners can also purchase subsidised insurance packages from NTUC Income and insurtech firm Igloo.
Other benefits for foodpanda delivery partners include free access to mental health support, discounts on fuel purchases and e-bike rentals, and rewards through the Bamboo Rewards programme. To celebrate the launch of its new Rider Hub, foodpanda is hosting a two-day event with carnival games, food, and drinks, and delivery partners can also write down their Christmas wishes and have them fulfilled by the foodpanda team.