With the rising popularity of e-scooters, there are so many brands available in the market that it makes it difficult to decide on one that suits your needs. The most expensive e-scooter in the market costs up to $3000. Is it really worth it? Does owning an e-scooter requires you to spend such a significant amount? With stricter rules and regulations imposed by LTA, it is now wiser to be investing in a scooter that meets LTA requirements instead.
All PMDs in Singapore have to comply with the following rules:
Weight: max 20kg
Size: max 70cm wide
Speed: max 25km/h
compulsory registration with LTA
Only UL2272 scooters will be allowed from 1 Jan 2021
If you have ever thought of owning an e-scooter but looking for one that is decent and affordable, this article is for you. We will be looking at 6 of the most affordable e-scooters in the market which does not compromise in quality and still allows you to ride in style. Most importantly, they are all LTA compliant and UL2272 certified.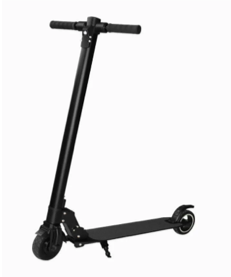 Mobot's "Scooty" F1K is powered by a 250W DC brushless motor. It has 3 speed modes with a maximum speed of 24km/h. It is easy to fold and has a well built-in LCD display. This highly portable e-scooter is also very durable due to its aluminium frame and solid tyres.  It folds with a pull of the lever. Once folded, you can easily bring it onto public transport or store in your car boot. The built-in display panel provides information on speed, distance and battery level. In addition, there is a convenient USB charging port to charge your smartphone.
At a price of $399, it's one of the most affordable models in the market.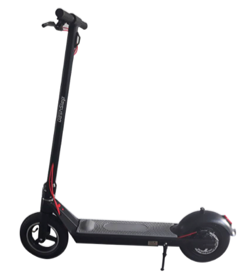 The Passion Dashstep RND M1 comes with 10 inch front pneumatic tire. The rear motor hub comes with 10.5 inch tubeless tire. There is no throttle by hand for this model, it features foot accelerator, like driving a car. Powered by 350W German-tech BLDC motor hub, it provides a max speed of 25KMH and up to 15 degree inclination rate uphill. High quality battery system that has battery equalization, over-voltage protection, overcharge protection, overcurrent protection, short-circuit protection, temperature protection and also anti-counter-flow protection. It comes with dual braking system; rear mechanical disc brake and electronic braking system that is triggered by sensor, and auto regenerates charges to batteries (EABS).
It's a close runner up at only $499.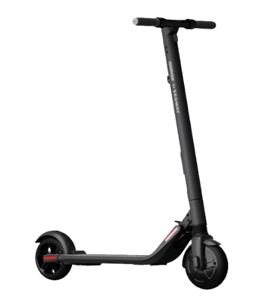 The ES2 has the option for you to purchase an additional bolt-on battery to vastly increase the distance your scooter can cover with a full charge. It comes from a 300W power hub motor at the front wheel with 3 speed modes.  One extra safety feature that we haven't seen on many other electric scooters is that you can lock your scooter with Ninebot app. The wheels will be put on brake and if someone moves the scooter your phone will be notified.
It's a little more costly at $699, but with the option to have an additional battery pack on it, we think it's a good feature for those who need to go the further mile.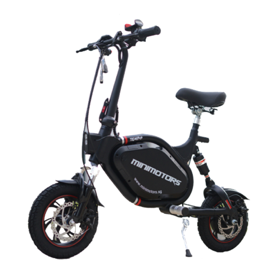 The Tempo V3 a 350W motor and can hold a maximum weight up to 120kg. It comes with front and rear suspension and disc brake. It's a compact model with superior performance in terms of acceleration, range and power. Priced competitively at $690, it's one of our go-to models for beginners and experienced riders.
** Updated Price for UL2272 Tempo price – $988
5. DYU D1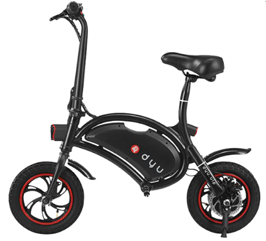 The DYU D1 comes with 12 inch wheels and 250W motor. The frame is designed such that a carry handle is created in the bike's middle, which also doubles up as a good place to feed through a chain and lock. The design include the back kickstand, mud guards and the automatic front headlight. The latter will come on automatically when it gets dark, ensuring you don't forget to switch it on. The DYU has a waterpoof rating of IP54, which means it is okay to take it out in the rain. However, the DYU comes with only a rear brake.
6. Fiido Q1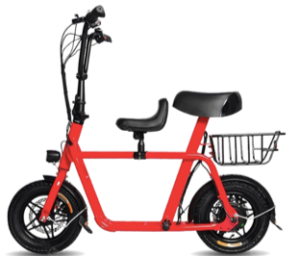 The Fiido has 12-inch pneumatic front & rear tyres with a 250W motor. It can hold a maximum weight up to 150kg. It has a built-in internal alarm and a child seat and rear basket. It comes with dual braking system; front and rear mechanical disc brake.
Based on our research, we can see that the seated e-scooters are generally more expensive. However, the investment is worth it as it does provide a better range. This is especially useful if you are using the e-scooter to do food delivery. You don't want to be compromising on your earnings for the day. The DYU D1 is a good choice for both comfort and a decent range. If you are looking for something lightweight and convenient to bring around, consider a standing e-scooter like the Scooty F1K.
At Eko Life, we understand that not everyone can afford paying an upfront amount. Sign up for a free EasyRide membership and purchase your e-scooter with monthly installments as low as $39.
Disclaimer: This list is based on our own opinion and is not meant to intentionally exclude or include any brands.