A trifold bicycle, also known as a folding bicycle, has several advantages over a traditional bicycle. Here are some of the key advantages: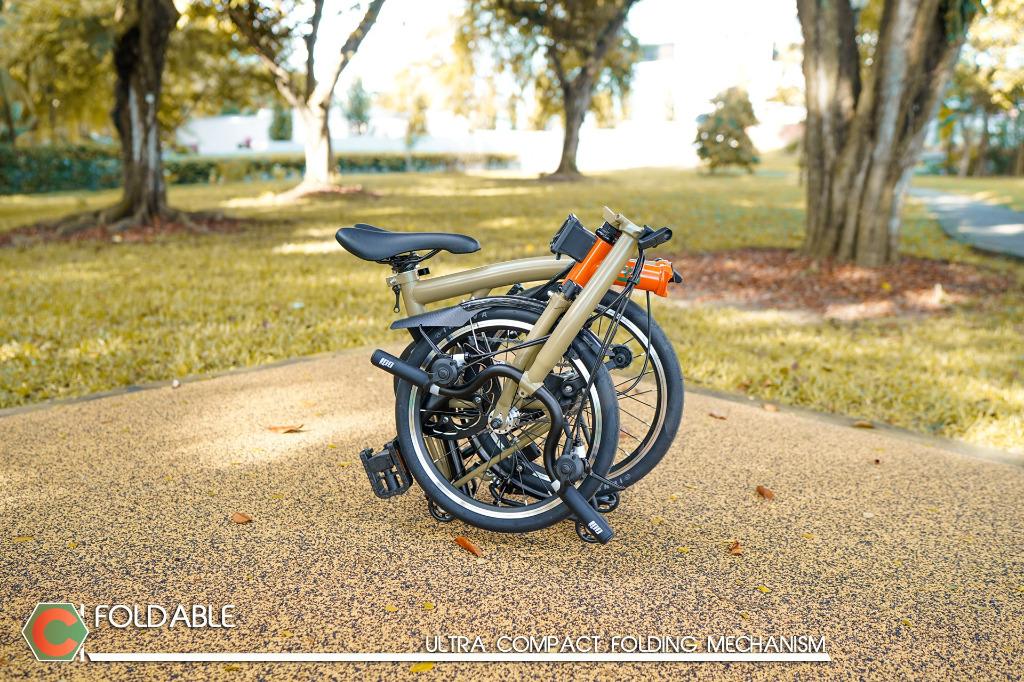 Portability: The biggest advantage of a trifold bicycle is its portability. With its compact size, it can easily fit into the trunk of a car, a closet, or even under a desk at work. This makes it an ideal option for commuters who need to travel by car or public transport part of the way to work.
Storage: Trifold bicycles take up much less space than traditional bicycles, making them an excellent option for people who live in small apartments or have limited storage space.
Security: Trifold bicycles are less likely to be stolen than traditional bicycles because they can be easily stored inside. This means you don't have to worry about leaving your bike locked up outside where it could be a target for thieves.
Versatility: Trifold bicycles are available in a range of styles and configurations, making them suitable for a variety of riding conditions. For example, there are trifold mountain bikes, trifold road bikes, and trifold city bikes, each designed for a specific type of riding.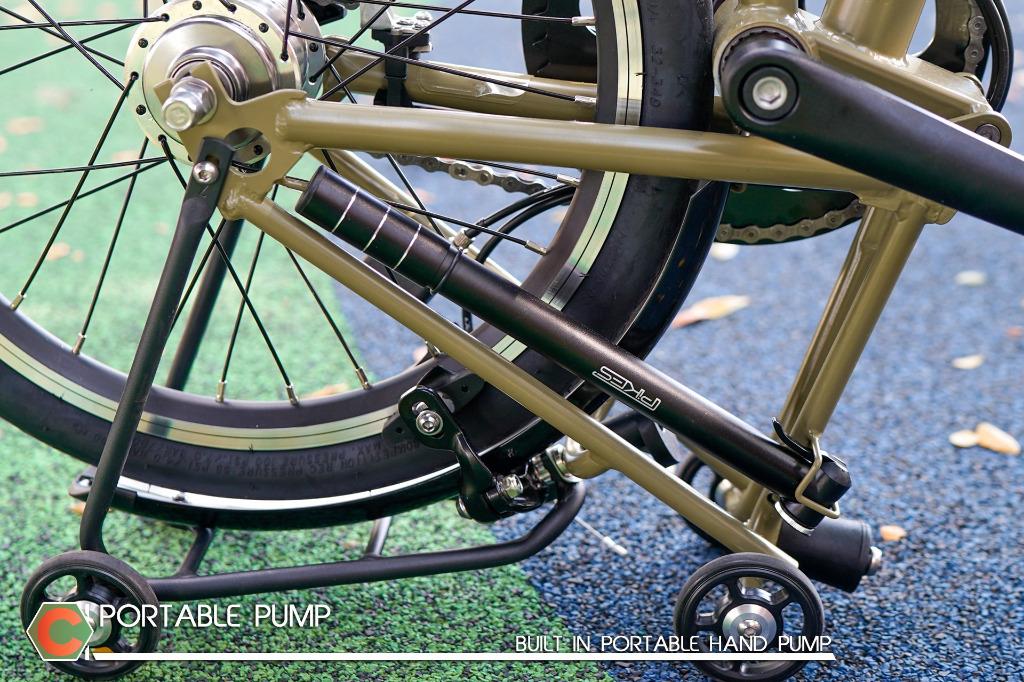 The Royale trifold bicycle is a popular folding bicycle that is designed for commuters and city riders. One of its key features is its portability, which makes it easy to store and transport. The fact that it comes with a portable pump is a definite advantage for riders.
The portable pump is a small, compact pump that is designed to be carried with you on the go. It can be easily stored in a backpack or pannier bag, and can be used to inflate your tires quickly and easily. This is especially useful if you are commuting or traveling with your bike and need to make adjustments to your tire pressure.
Having a portable pump with your bicycle is important for a number of reasons. First, it allows you to maintain the correct tire pressure, which is essential for safe and efficient riding. Secondly, it can help you avoid punctures and other types of damage to your tires by keeping them inflated to the correct level.
In addition to the portable pump, the Royale trifold bicycle also comes with a range of other features designed to enhance its portability and convenience. These include a quick release mechanism that allows you to fold and unfold the bike quickly and easily, and a comfortable saddle and handlebars.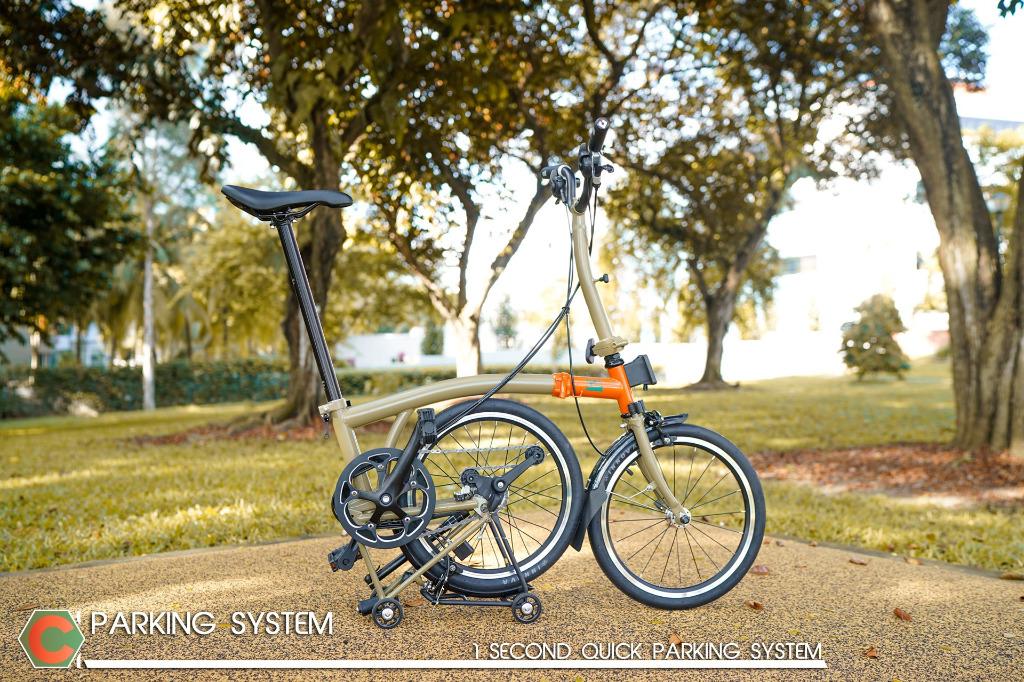 Trifold Bicycle with Easy Wheels: Your Portable and Practical Mode of Transportation
Trifold bicycles come with "easy wheels," which are small wheels that are attached to the frame of the bicycle near the rear wheel. These wheels serve as a sort of mini kickstand or support system, making it easier to move the folded bicycle around when it's not in use
Get Moving with Ekolife: Shop for E-Bikes and Foldable Bicycles Today!
Ekolife is a lifestyle and wellness store that offers a wide range of products, including eco-friendly products, organic food, supplements, and fitness equipment. They do sell electric bikes (e-bikes) and foldable bicycles as well. However, please note that product availability and stock may vary depending on the outlet location. It's best to contact the outlet directly or check their website for the latest information on product offerings.

Discover Ekolife's Three Convenient Outlets Across Singapore – Visit Us Today!
Ekolife Tai Seng – located at 24 New Industrial Rd, #04-07, Singapore 536210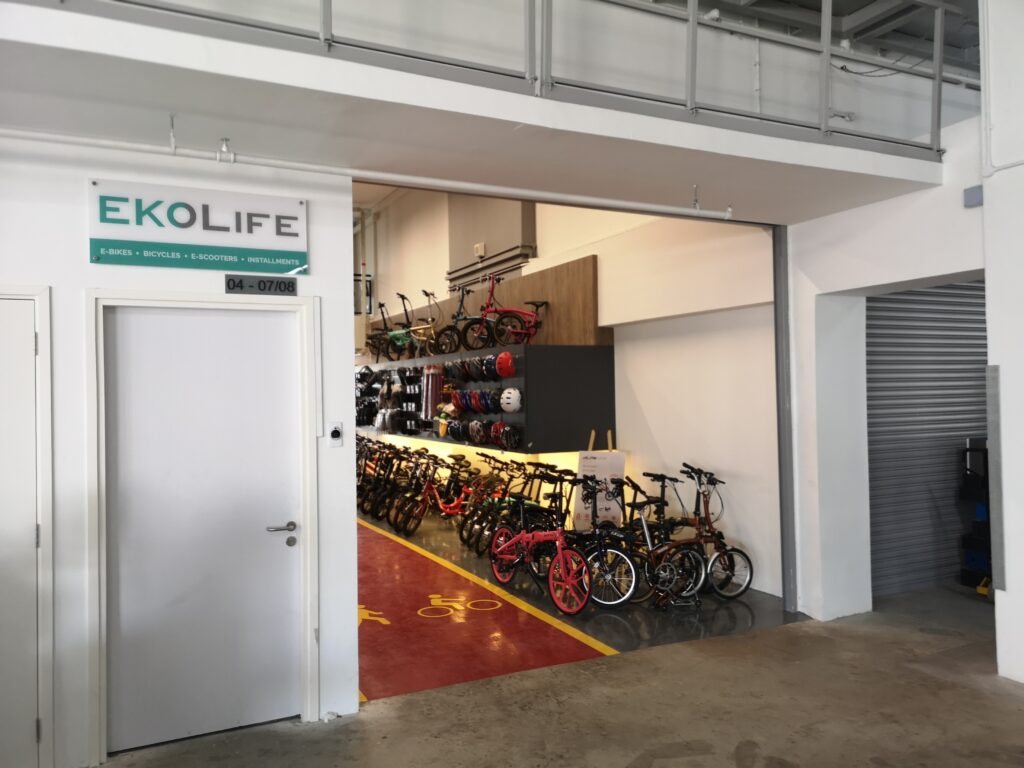 Ekolife Clarke Quay – located at 37 Hong Kong Street, Singapore 059676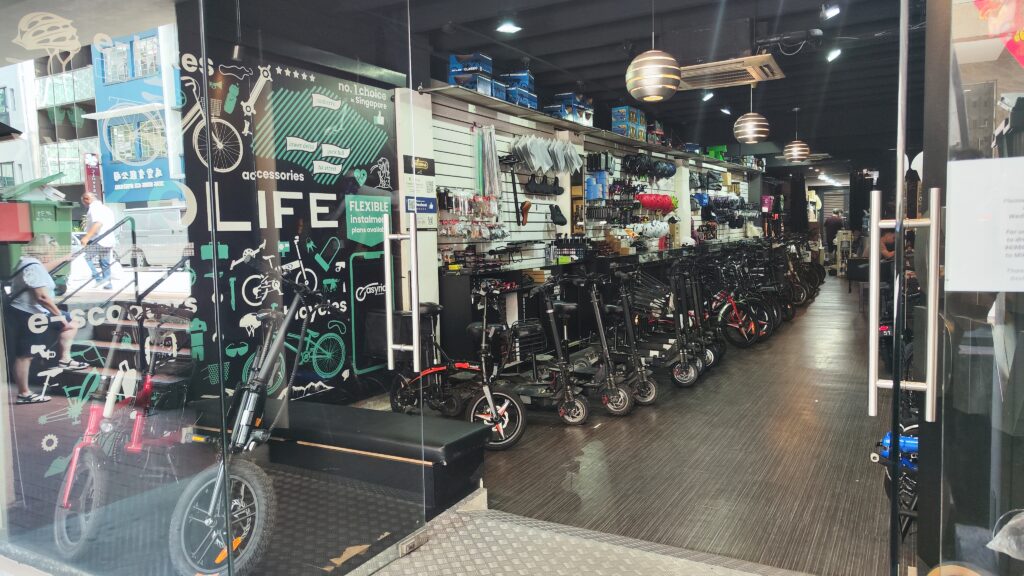 Ekolife Canberra – located at 306A Canberra Rd, #01-01, Singapore 751306