The long-awaited Mido Electric Bicycle has arrived in our store! It may only look like any other E-Bike but there are certain factors that make this one stand out more than the rest! We are so excited to share the model's impressive features with you!
Let's jump straight to the points shall we!
General Specification

The Mido E-Bike is a 19.3kg, 142 x 22 x 71 cm Electric Bicycle. It can travel about 50km with a maximum load of 60kg at a maximum speed of 25km/h. Similar to other E-Bikes on the market, it is equipped with a 16 Inch Pneumatic CST pair of tyres.
The E-Bike can be folded to a size of 92 x 40 x 73 cm which automatically makes it suitable for public transportations as well as car boots! 
It is available in 5 different colours! Black, White, Orange, Green and Grey!
Magnesium Alloy Frame
The frame of the Mido E-Bike is made out of Magnesium Alloy Frame, one of the strongest materials for an E-Bike Frame out there. What's amazing about this is that not only is it one of the strongest materials out there, it is also lightweight!
The material has an interesting antioxidant feature; a substance that inhibits oxidation, which makes it Resistant to Corrosion!
To top it off, it looks pretty sleek! 
Noise Reduction Technology
If you've owned an E-Bike before, you might have noticed how loud the motor of the E-Bike can be and how it captures the attention of passers-by. Well, the Mido E-Bike is designed to be an Energy Saving E-Bike and explains why the noise produced from the E-Bike is lesser as compared to others.
You can now enjoy your rides peacefully without any stares!
Battery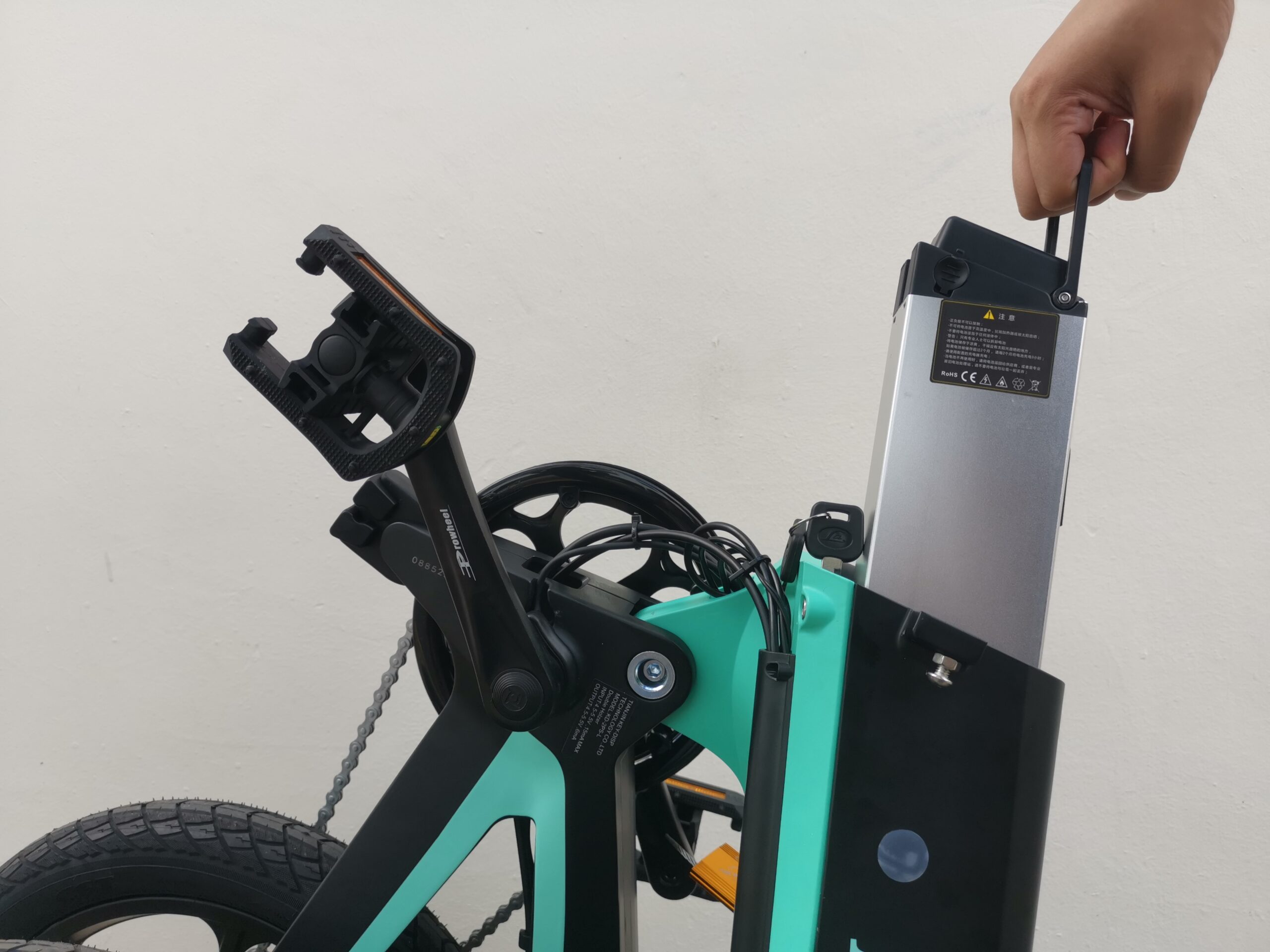 The Samsung 36V, 8.7Ah Battery requires only up to 4 hours to be fully-charged! This battery capacity is enough to power up the Pedal Assist Sensor for up to 100km! 
What's amazing about the battery of the Mido E-Bike as well is that it has a Battery Protection Board that protects any substance from entering the battery that could cause a lot of complications.
Instant Ignition Power Motor
Some E-Bike models would require you to pedal a while more before having the motor to kick in to assist you. For the Mido E-Bike, the motor actually picks up quite immediately the moment you pedal and you can actually go up to 5 classes in terms of it's Ride System! It is also another effort to input energy saving into this model!
Another amazing factor to this is it's waterproof design! 
Power Regenerative System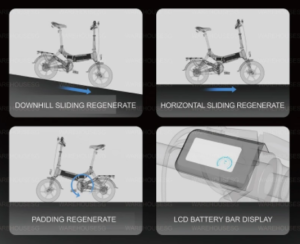 One of the most interesting fact about the Mido E-Bike is that it uses a Power Regenerative System that not only saves energy, but also makes riding up a hill almost effortless. It is now easier for the rider to face all kinds of roads without pressure.
What's Holding You Back?
As we mentioned at the start, there are a few of the Mido E-Bike's specs that just makes it stand out from the rest. The effort put in to make this an Energy-Saving E-Bike is just impressive and we strongly recommend that you come on down to our store to give it a test ride to know just exactly what we are talking about!
From just $87/ month, the Mido E-Bike could just be yours today! Feel free to drop us a DM on our Facebook Page if you'd like to learn more about this E-Bike!