When it comes to reliable e-bike servicing in Sengkang, look no further than Eko Life's Tai Seng outlet. Our team of experienced technicians and state-of-the-art facilities are dedicated to providing top-notch maintenance and repairs for your e-bike. Discover why Eko Life is the go-to destination for Sengkang residents in need of quality, affordable and quick e-bike servicing.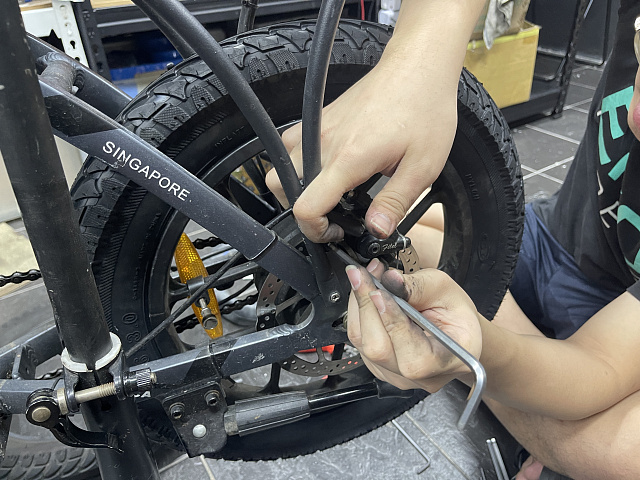 At Eko Life, we offer comprehensive e-bike servicing to ensure optimal performance and safety. Our skilled technicians are well-versed in handling various e-bike brands and models, providing a range of services including:
General Check-up and Inspection:

Thorough examination of your e-bike's components, wiring, and frame.
Detection of potential issues, loose connections, or wear and tear.

Battery Performance and Health:

Assessment of battery condition, including voltage and capacity testing.
Diagnosis and resolution of charging problems or reduced range issues.

Motor Maintenance:

Inspection of motor system components, including the motor unit, controller, and wiring.
Cleaning, lubrication, and calibration for optimal performance.

Brake Adjustment and Alignment:

Evaluation of brake system effectiveness and responsiveness.
Precise adjustment of brake pads and calipers for optimal braking performance.

Tire and Wheel Inspection:

Thorough examination of tire condition, identifying wear, punctures, or damage.
Ensuring proper wheel alignment and tightening of spokes.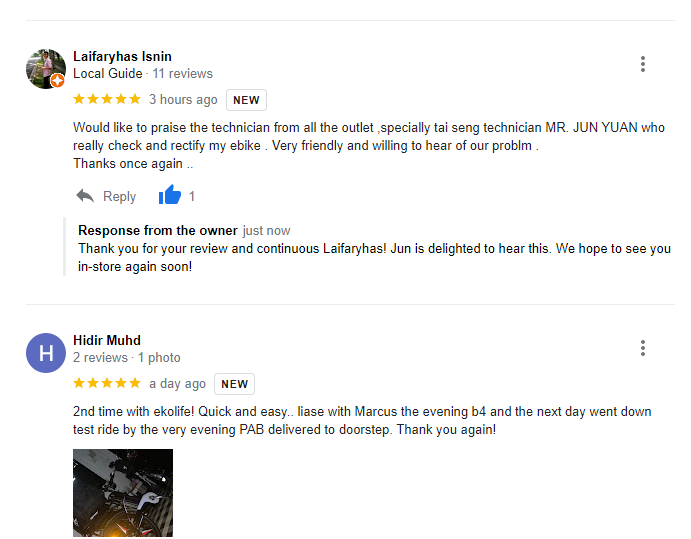 Benefits of Choosing Eko Life:
Expertise: Our experienced technician possess extensive knowledge in e-bike servicing, ensuring top-quality maintenance and repairs.
Genuine Parts: We exclusively use genuine parts, ensuring compatibility and reliability while preserving your e-bike's original performance and safety standards.
Quick Turnaround: We strive for efficient servicing to minimize your downtime and get you back on the road promptly.
Competitive Pricing: Our e-bike servicing packages are competitively priced, providing excellent value for your investment.
Personalized Recommendations: Receive personalized advice from our technicians on maintenance practices and upgrades to enhance your e-bike's performance and efficiency.
For professional e-bike servicing in Sengkang, trust Eko Life's Tai Seng outlet. Our skilled technicians, state-of-the-art facilities, and commitment to quality ensure that your e-bike receives the top-notch service it deserves. Experience peace of mind, smoother rides, and enhanced safety by entrusting your e-bike servicing needs to Eko Life. Visit our Tai Seng outlet today and discover the difference of our precision and expertise in Sengkang's e-bike servicing industry.
Chat with us today: https://wa.me/c/6563030622