New Referral Program for customers: Earn Cash and upgrade your bike by Referring Friends and Family to Purchase an Ebike from Ekolife
Ekolife is excited to announce a new referral program for anyone ! We want to reward to any customers by giving them the opportunity to earn cash and upgrade their own ebike by referring friends and family to purchase an ebike from us.

Here's how it works
To refer a friend to our ebike store, follow these steps:
Share our store information with your friend and tell them to mention your name when they make a purchase.
Have your friend drop a WhatsApp message to us at ClarkeQuay or Canberra and let us know that you referred them.
For every successful referral, you will earn cash rewards or store credit towards a newer model ebike, servicing, and more!
There is no limit to the number of referrals you can make, so the more people you refer, the more benefits you will earn
Why is Ekolife referral so special?
Our referral program is special because it offers a unique opportunity for both the person making the referral and the person being referred to benefit.
For the person making the referral, they will receive a cash reward or store credit, which can be used towards future purchases. This is a great way to save money on products and services you already use and love.
For the person being referred, they will receive a special discount on accessories on their first purchase. This is a great way for them to try out our products or services at a reduced cost, and hopefully become a long-term customer.
How many people has benefit from this program?
To date, we have had hundreds of people benefit from this referral program. We have received positive feedback from both the referrer and the person being referred, and we are constantly working to improve the program and make it even more beneficial for everyone involved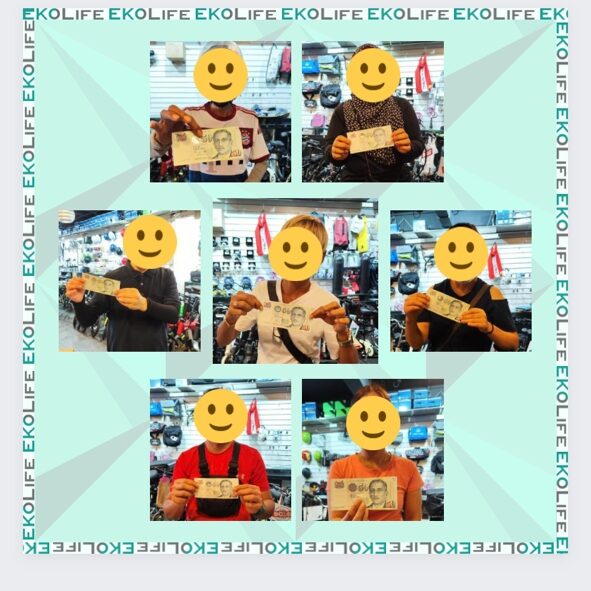 What else can you do with the card reward?
The store credit reward can also be used as a gift to friends and family, or even donated to a charity of your choice. With our referral program, the possibilities are endless.
In conclusion, our referral program is special because it benefits both parties, offers a great reward and many people has already benefit from it. It also gives the flexibility to use it in various ways. So, if you haven't yet, refer a friend today and start earning rewards!