Having traveled to some of the world's major cities like Barcelona, Paris and Bangkok and being based in Kuala Lumpur for almost two years, I am convinced that Singapore's public transport infrastructure is second to none. Even so, there will always be gaps in between and while we should take the opportunity to get some exercise making those shorter journeys, some of these distances fall into the classic 'so near yet so far' category. The technology boom hasn't quite given rise to moving sidewalks and it probably won't happen given the global push for a healthier lifestyle!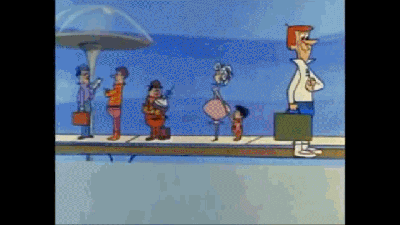 There is a growing demand for services and solutions that solve the first and last mile of our daily commute as the vision for Singapore as a car-lite nation starts taking shape. This is why the rise of personal mobility is so important for Singapore.
SMRT, SBS or FIIDO?
As a person that depends on public transport for work and leisure, the growing escooter trend in Singapore got me to seriously consider it as an option. So I made a couple of comparisons:
Cost
I won't include taxis or ride-hailing into the equation simply because it's an expensive option. I usually take the MRT from Bedok to Tampines for work and to get to the train station I'll need to take a bus ride that will cost me $0.83. That's $1.66 to and fro. My train fare from Bedok to Tampines costs $1.13 and that adds up to $2.26 daily. My total transportation cost for the day: $3.92. This adds up to $78.40 over a month. This excludes weekends which normally incur a higher cost because I tend to travel to the city or Orchard Road. Assuming I hit Orchard Road every weekend, it adds another $14.08 to my monthly travel expenses.
So my total travel expenditure per month = $92.48
With a budget of $92.48 in hand, I searched the Eko Life website for an escooter that will fit right in or even free up a few bucks for my monthly dosage of Milo Dinosaurs. To my delight, I found out that I could easily afford almost any of the escooters if I took an EasyRide installment plan!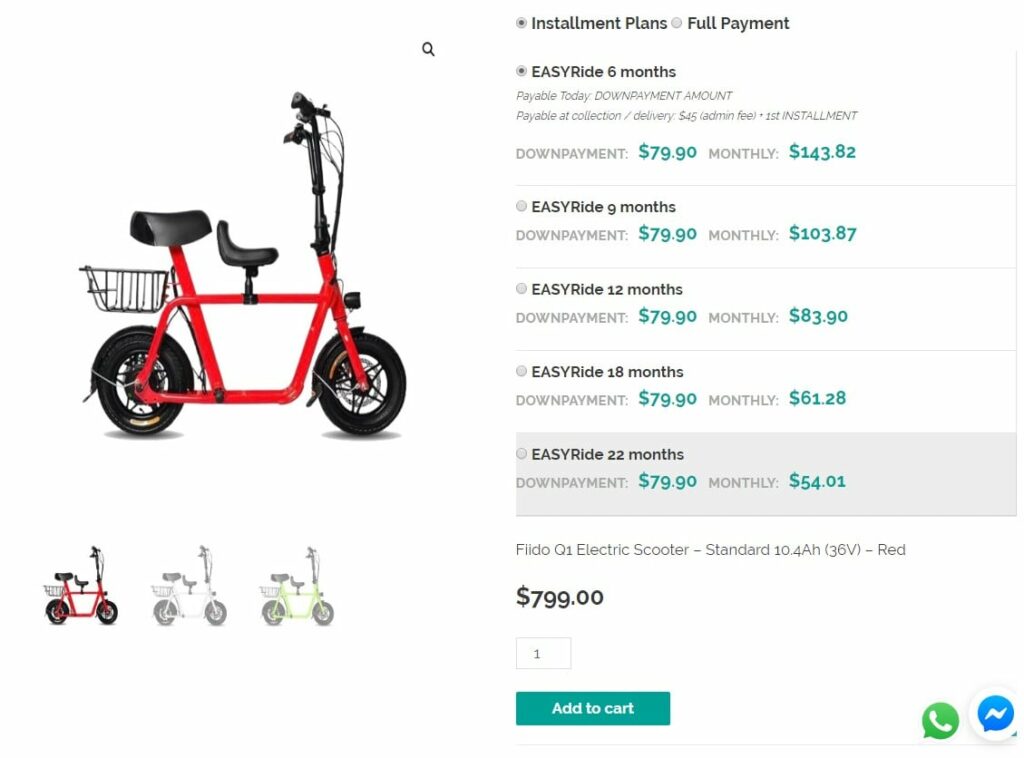 I can buy a Fiido Q1 escooter for only $54/month, my personal favourite – Moto Chirrey Y1 – for $41/month or even the 52V Minimotors Tempo for $89/month. No credit card, no hassle, more spare change for Milo Dinosaurs. 1-0 to escooters!
Convenience
While SMRT and SBS can get me close to most of my destinations, there are places that I want to hang out at on weekends that are difficult for me to get to. Take for example, the beach at East Coast Park. The nearest MRT station is Eunos (pending the yet to be opened Siglap station) and there is only one bus servicing the route. An escooter can get me from Bedok to East Coast beach quickly and safely with most of the route covered by footpaths and park connectors.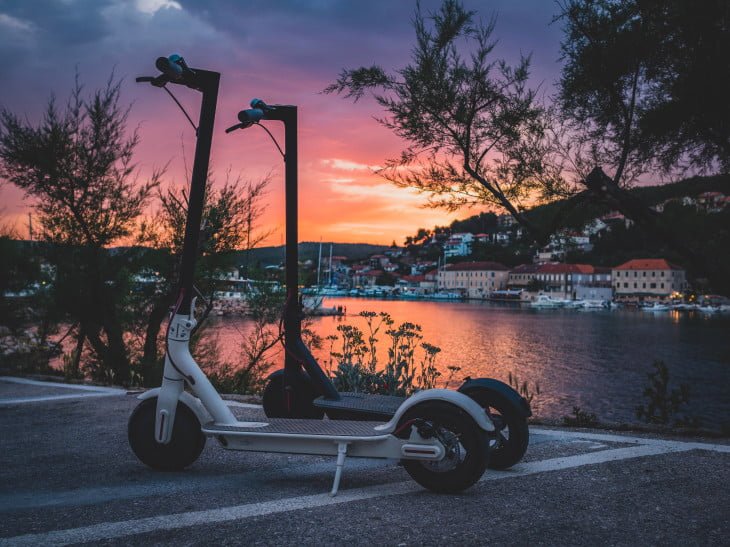 There are also all these micro trips that I make to run errands, go fishing, or just simple joyrides that you can make any time of the day that public transport cannot fulfill. Not getting crushed in peak hour traffic or being a victim of an MRT breakdown (sorry SMRT) sounds great to me too. Score? 2-0 to escooters!
Freedom (& Fun!!!)
Just like the flexibility owning a car gives you, escooters will free you from time spent waiting for feeder buses (or running after one that you missed). Once you've gotten the hang of pairing your escooter with public transport, you will find your daily commute relatively seamless without a whole lot of unnecessary waiting. Most importantly, your escooter will inject a sense of fun into your everyday routine! There's nothing like being able to just scoot down to the mall or fast food joints for an impromptu supper or midnight movie feeling the wind in your hair. Escooters go 3-0 up! Game over.
Cool – Factor
With a multitude of models and designs of escooters on the market these days, you'll be spoilt for choice to choose one that suits your style. With a host of accessories and modifications available on the market, you can add a little attitude to your ride and stand out from the rest. Just make sure it's LTA compliant!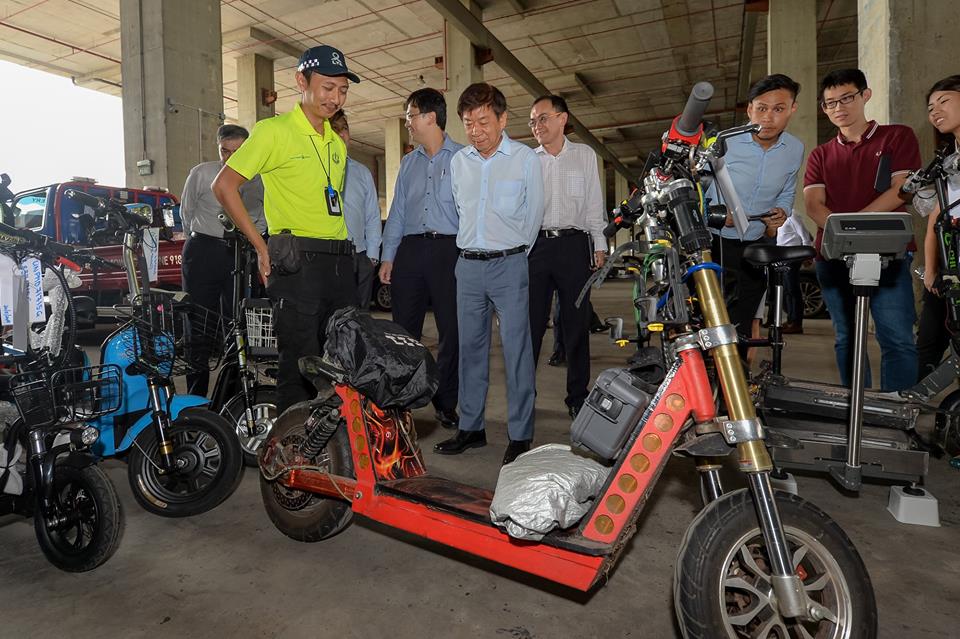 The truth of the matter is that both public transport and escooters complement each other and they both work together for our benefit. However, owning an escooter definitely makes life easier when it comes to certain aspects of work and leisure.
If you need more information about owning an escooter in Singapore, our professionals at Eko Life will be more than willing to help you find something that will suit your needs. Come visit the store or drop us a message on Facebook!